Busy B Powerwashing has been offering Charlottesville professional gutter cleaning and repair for decades.
Gutters are one of the most important and yet neglected maintenance items in Charlottesville. Charlottesville gutter cleaning is vital to maintain your homes beauty and protect it from damaging rain and snow storms that occur regularly.
Clean gutters are critical to channeling water away from your homes roof, attic, foundation, basement and crawl space in Charlottesville. A typical home will shed over 1000 gallons of water for every inch of rain in Charlottesville! Clogged gutters will damage your wood trim, roof, siding, basements and damage the gutters themselves which can cause you over $10,000 in repairs.
Your aluminum or copper gutters are very light weight. However clogged gutters with their accumulating water will weigh over 380 lbs. Over 30 years of being in business, I see gutters in Charlottesville every week with gutters that are falling off the house causing major damage to the wood trim. When holes open up on the fascia trim, it's very inviting to bat and rat infestations in the attic area.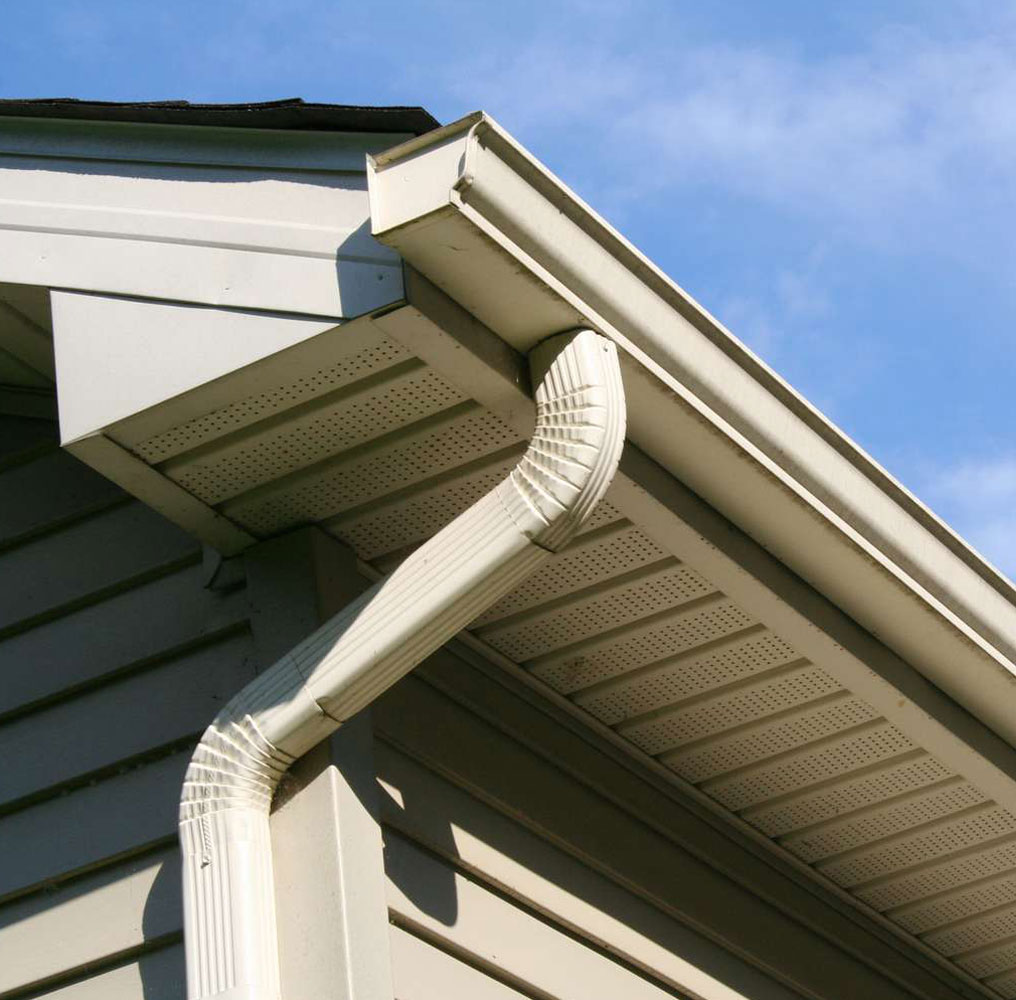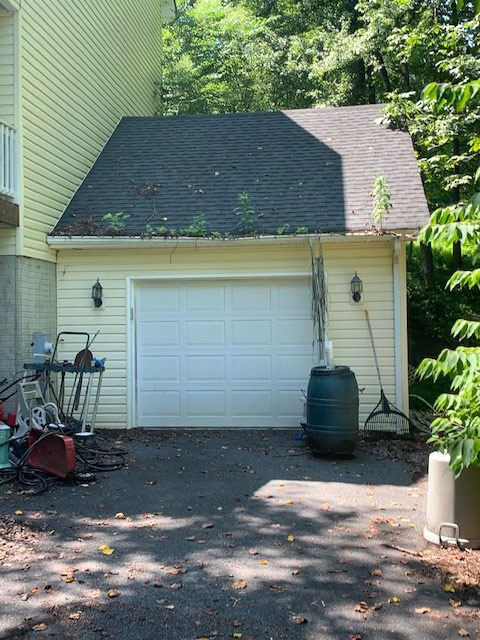 OUR GUTTER CLEANING SERVICES INCLUDE:
A thorough clean out of all gutters and downspouts.

A visual inspection and checkup of all existing gutters and downspouts while we are cleaning them to make sure your gutters are functioning properly.

Disposal of all debris.

Point out any issues with your current system and suggest ways to fix them. Often we can fix issues on site, the same day we are power washing your house and cleaning your gutters.

Suggest certain types of gutter guards if preferred. Gutter guards are not a cure all for your gutters. We've been in business in Charlottesville for over 30 years and have seen every type of gutter guard on the market. Every gutter guard has it's limitations.
WHY DO YOU NEED TO REPAIR YOUR GUTTERS?
Gutter system problems can lead to huge home maintenance repairs. Charlottesville area homeowners can prevent this by having Busy B inspect and repair gutters before they become a fail point for drainage. A proper gutter system will channel water away from your home saving you thousands of dollars in repairs.
WHILE CLEANING YOUR GUTTERS WE REPAIR THEM!
While cleaning your gutters we also repair the following items under most circumstances

Leaking joints

Loose gutter fasteners and nails

Repair disconnected downspouts